Ancient Secrets of Mind & Energy
Welcome to the Human Power & Energy Academy©™ Ancient Secrets & Ancient Activations
Welcome!
It is no coincidence you are here. You've stepped through the portal, stepped out of the mundane day-to-day life, and stepped into a world of Magic, Mystery and Mastery.
It is your time. It is humanity's time, to aquaint ourselves with our vast array of mental powers, energy powers, emotional powers and many other powers, faculties, and abilites we are born with, activate them to the fullest and claim our spiritual and intellectual heritage. And not only claim it, but exercise it and wield it with great wisdom.
HPEAcademy equips you with long held secret knowledge and practices that allow for you to cultivate self-mastery in effectively managing your mind, body and energy systems, and practice steering those systems in the directions of your choosing. You become adept in your awareness and understanding of the principles that govern your existence and your multi-dimensional nature.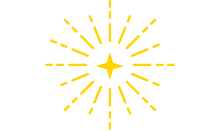 Enroll in the Academy's Masterclass and access the most comprehensive, condensed and consolidated teachings on the subject of your physical, mental and spiritual nature and the universal laws that govern each of those dimensions of yourself. See the Metaphysical Education tab in the menu for more information.
Explore the menu bar for paid & free classes.